Fiordland is a special and unique marine environment, surrounded by natural and undeveloped native forest. Its waters are clean and offer habitat to a fascinating variety of coral, seaweed, fish and marine mammals.
A vessel of any size – or a single item of diving or fishing gear – could introduce a damaging pest to Fiordland's marine environment or a pest-free island. Every visitor to Fiordland must play their part in keeping this precious corner of New Zealand safe.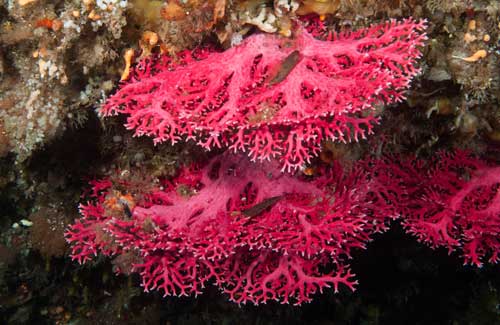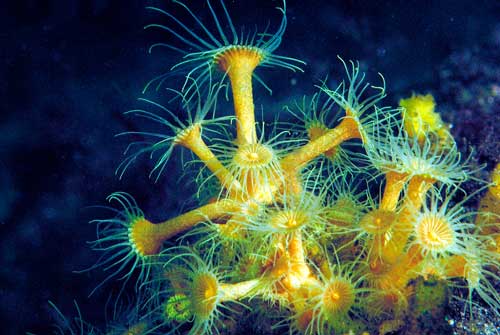 Marine pests
Marine pests are species that have been introduced to New Zealand by human activities and have the potential to cause significant impacts on our marine environment and resources.
Only one marine pest is known to be present in Fiordland, the invasive Asian seaweed, Undaria.
See the Marine Biosecurity Porthole for more information about marine pests.
Undaria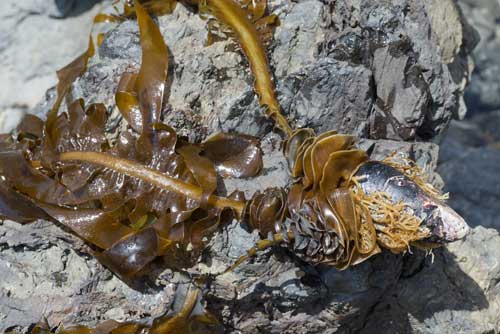 An eradication programme was thought to have contained the seaweed but in 2017 it was discovered in a new part of the sound beyond the original Sunday Cove infestation.
A Controlled Area notice was issued for an area of Te Puaitaha/Breaksea Sound in December 2017 in an attempt to prevent further spread. The Controlled Area notice has been superseded by changes under the new Southland Regional Pest Management Plan 2019.
Under the new plan, it is prohibited to harbour Undaria, including having Undaria growing on a vessel's hull, within the Southland region.
Two exemption areas are where Undaria has already established. The exemption areas do not prevent vessels from entering but do put in place the following requirements when leaving exemption areas:
vessels must be free of Undaria when they leave the Southern Undaria Exemption Area and the Te Puaitaha/Breaksea Sound Undaria Exemption Area;
all marine gear and equipment, including but not limited to lobster pots, mooring lines, and dive gear, must be free of Undaria when it leaves the Southern Undaria Exemption Area and the Breaksea Sound Undaria Exemption Area;
all onboard residual seawater collected in the Exemption Area must be treated or discarded within the Southern Undaria Exemption Area and the Breaksea Sound Undaria Exemption Area.
See Environment Southland website for more information and a map of the two Exemption Areas.
If you see Undaria or any other marine pest in Fiordland, report it via Biosecurity New Zealand's pest and disease hotline: 0800 80 99 66.
Clean vessel pass
Every vessel visiting Fiordland (regardless of size) must comply with the clean hull, clean gear, and residual seawater standards and hold a clean vessel pass.   
See Environment Southland website to find out more and obtain or renew your clean vessel pass.
Vessel and gear cleaning
Clean your vessel and gear before you come to Fiordland. Dispose of any debris from the hull on land – don't let it get into the water.
Check and thoroughly clean mooring lines / buoys, kayaks, dive and fishing gear as well as any other equipment. It is preferable to replace fouled mooring lines with new before entering Fiordland waters, particularly from areas where marine pests are present (eg, Bluff and Stewart Island/Rakiura).
See these Biosecurity NZ web pages for detailed information: Cleaning Boats and Visiting Fiordland. See also our User's Guide to the Fiordland Marine Area (page 36).
Biosecurity planning
The Fiordland Marine Biosecurity Programme is designed to protect the Fiordland marine environment. It involves us as Guardians as well as Biosecurity New Zealand and our other partner agencies. A plan for prevention, preparedness and response to marine pests is part of the programme.
See Biosecurity New Zealand website for more information.
The Fiordland Marine Regional Pathway Management Plan is the first of its kind in New Zealand and aims to protect Fiordland from marine pests being carried in on local and visiting vessels.
See Environment Southland website for more information.
Marine reserves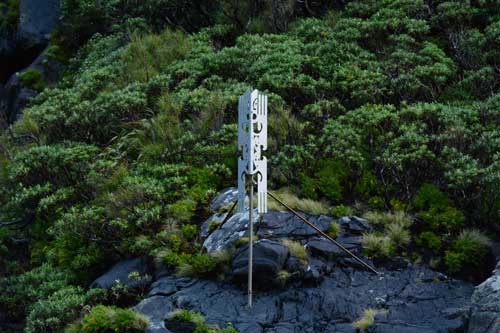 Fiordland's marine reserves offer spectacular opportunities to experience the area's unique underwater ecosystems. Together the 10 reserves are representative of the diversity of marine environments found in Fiordland.
These protected areas are an important tool for ensuring our marine biodiversity is maintained in a healthy state.
All New Zealand's marine reserves are managed by the Department of Conservation. The following rules apply to activities in a marine reserve:
no fishing of any kind
don't take or kill marine life
don't remove or disturb any marine life or materials
don't feed fish – it disturbs their natural behaviour
take care when anchoring to avoid damaging the sea floor.
See the DOC website for:
a downloadable 21-page brochure with details and coordinates for each marine reserve.
China shops
Several areas in Fiordland are set aside to protect special plant and animal species or communities. These areas have become known as 'china shops' because they often contain fragile corals or sea pens. They are usually located in places with strong currents, where fiords change direction sharply or in narrow channels around islands.
Some china shops are no-anchoring zones and others have restrictions on lobster potting to prevent damage to the habitats.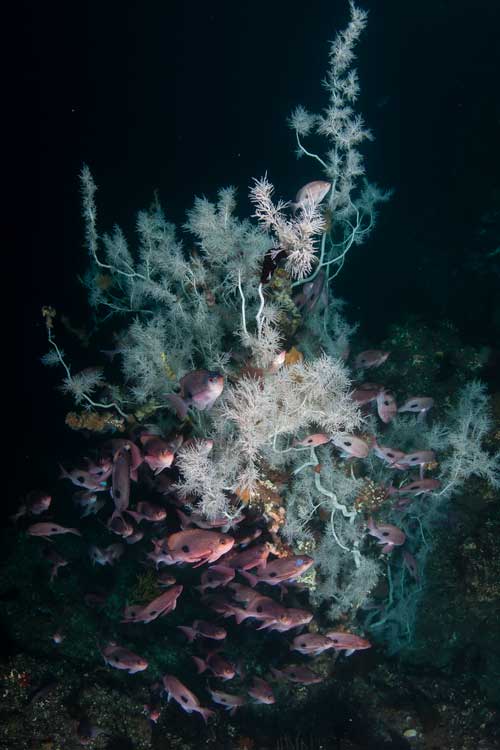 China shops are located in:
Hāwea/Bligh Sound
Precipice Cove (Kaikiekie/Bradshaw Sound)
Te Awaatu Channel and Pendulo Reach (Doubtful Sound/Patea)
Wet Jacket Arm/Moana Uta
Nine Fathom Passage (Tamatea/Dusky Sound)
Awash Rock
The Narrows (Te Awaroa/Long Sound, Rakituma/Preservation Inlet).
See our User's Guide to the Fiordland Marine Area for maps that show the locations of these areas.
Dolphin and other wildlife Code of Management
Small distinct populations of bottlenose dolphins live throughout the fiords and can be vulnerable to sharp declines in numbers.  The population that lives in Doubtful Sound/Patea experienced such a decline during the mid 2000's dropping to only 56 individuals.
To help counteract that decline a suite of protection measures were put in place in 2008 to limit the potential negative effect that vessels have on the dolphins:
Dolphin encounters in this area are now required to be left to chance to give the animals space and time away from boat traffic.
Dolphin protection zones have been put in place in certain parts of Doubtful Sound/Patea, these zones extend 200m from the shore and vessels need to stay out of them unless they enter and exit by the most direct route (only when dolphins are not present).
See DOC website for the full set of rules and a map of the Dolphin Protection Zones.
Diving
Many of Fiordland's marine species are delicate and slow growing, so dive carefully and respect the environment you are in. Look but don't touch – take care to avoid contact with marine life on the sheer rock walls of the fiords. Corals are protected species and may not be harmed or collected.
See our User's Guide to the Fiordland Marine Area for more information about diving, including safety recommendations.
Cruise ship restrictions
The number of visits by cruise ships increased from 34 in the 2006/07 season to about 100 in 2017/18. Numbers are expected to increase further.
To ensure environmental standards are maintained, Environment Southland agreed conditions with individual cruise ship operators and restricted the ships to:
Milford Sound/Piopiotahi
Poison Bay/Papa Pounamu
Te-Awa-o-Tū/Thompson Sound
the outer part of Doubtful Sound/Patea
Te Puaitaha/Breaksea Sound west of the Acheron Passage
the Acheron Passage
Tamatea/Dusky Sound west of Cooper Island.
Pest-free islands
Fiordland National Park contains a number of islands that are free from some or all of New Zealand's introduced pests (possums, rats, mice and stoats). The islands are home to endangered and threatened native species such as kākāpō, South Island saddleback/tīeke, yellowhead/mohua, and little spotted kiwi/pukupuku.
Secretary Island is free from rodents and possums. Breaksea and Hawea Islands are rat-free. Landing on Breaksea Island is by permit only.
Keep islands pest-free
All visitors to Fiordland are responsible for keeping these islands pest-free.
Before you come:
check your boat or kayak thoroughly for rats and mice (include hideaways like dinghies, hatches and coils of rope)
check food storage bags and bins for rodents
clean your clothes and bags: turn out or vacuum all compartments and pockets for stray seeds or pests
remove seeds from Velcro on shoes, bags and jackets
scrub and dry your shoes, including the soles.
On your vessel:
keep food in sealed containers to stop pests sneaking in
always have rodent baits or traps laid
keep doors and hatches closed and put screens over vents when moored by the mainland,
on multi-day trips tie up to the mainland or to pest-free islands but not both
leave pets at home
don't take any plants or animals ashore.
See our User's Guide to the Fiordland Marine Area for a map of the pest-free islands and their status.
See DOC website for more information about the Fiordland Islands Restoration Programme.